Fiction feature Mayday, shot in Croatia, to premiere at Sundance Film Festival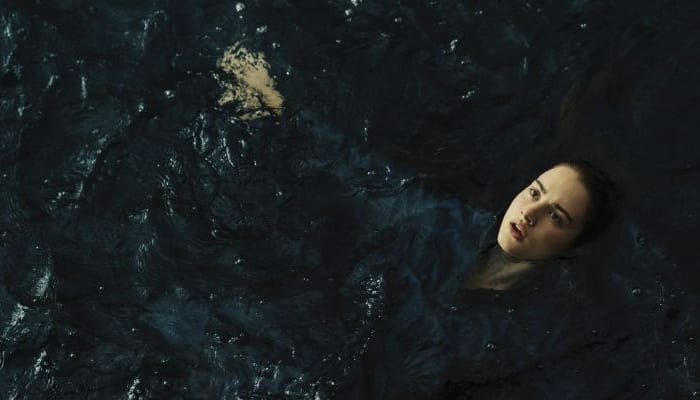 Mayday, photo by Tjaša Kalkan
Locations
Fiction feature Mayday, shot in Croatia, to premiere at Sundance Film Festival
Early next year, Karen Cinorre's debut fiction feature Mayday, will have its world premiere at Sundance Film Festival (screening in the U.S. Dramatic Competition). Last year, the film was shot entirely in Croatia, with production house Antitalent acting as service producer. Sundance Film Festival is held online, 28th Jan – 3rd Feb, 2021.
In addition to directing the film, Karen Cinorre penned the screenplay, with Jonah Disend, Lucas Joaquin, Karen Cinorre and Sam Levy acting as producers. The film stars Grace Van Patten, Mia Goth, Havana Rose Liu, Soko, Théodore Pellerin and Juliette Lewis, with Croatian actors Frano Mašković, Adrian Pezdirc and Zlatko Burić appearing in other notable roles.
Mayday was shot entirely in Croatia (in Pula, Rijeka and Opatija) in 2019. The service producer on the project was Antitalent, with 187 Croatian film workers and 166 extras and interns hired on the project. The filming lasted for 38 days and received support through the Croatian Audiovisual Centre's Filming in Croatia incentives programme.
"We would especially like to mention that many of the Croatian crew members collaborated on the project in creative roles or as heads of departments. Primarily, production designer Ivan Veljača and his entire production design team, first assistant director Dragan Jurić, as well as the head of the makeup department, Mojca Gorogranc. Apart from the cinematographer and lighting designer, the entire camera, art and lighting departments were made up of Croatian crew, as well as a great number of crew members in all other departments."

Danijel Pek, Antitalent
Mayday centres on Ana, transported to a dreamlike and dangerous land where she meets a team of female soldiers engaged in a never-ending war along a rugged coast. Though she finds strength in this exhilarating world, she comes to realize that she is not the killer these warriors want her to be.
Sundance Film Festival, one of the most important independent film events in the United States, founded by Robert Redford in 1984, is held online, 28th Jan – 3rd Feb, 2021.
For more details, visit the festival's official website.
Locations