As the service to domestic and foreign producers & crews, there are 5 film offices in Croatia, operating on the local level.
Istria Film Commission
Istria Film Commission was founded to promote Istria, the biggest Croatian peninsula, as an attractive filming location, to raise awareness of its (in)tangible cultural heritage and unique natural riches, and to plan further
development of film tourism in the region. Istria Film Commission provides help and support for the audiovisual productions in the local area.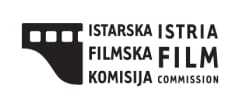 T: +385(0)52 351 474
E: info@istriafilmcommission.com
W: istriafilmcommission.com

Kvarner Film Commission
The Kvarner Film Commission is a regional film office established in 2016 as part of the public institution Art-kino, to make the city of Rijeka and Primorje-Gorski Kotar County attractive and recognizable filming locations. The Commission provides professional assistance to different audiovisual productions.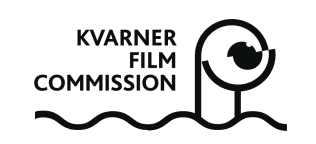 T: +385 (0)51 323 262
E: info@kvarner-film.org
W: kvarner-film.org

Varaždin Film Commission
The Varaždin Film Commission was founded in 2017. It is managed by the People's Open University Varaždin. Its website contains a catalogue of filming locations and contact information of all institutions and companies that can help filmmakers realize their projects.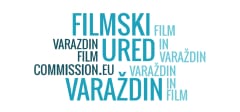 T: +385 42 313 191
E: pou@pouvarazdin.hr
W: varazdinfilmcommission.eu

Zadar Film Commission
Established in September 2014 as a constituent of the Zadar County institution INOVAcija, the Zadar Film Commission was the first Croatian regional film commission. It has supported 68 projects so far. Zadar Film Commission's aim is to promote Zadar County as an attractive destination, to draw in audiovisual projects and offer them full logistical support. It's mission is to increase the competitiveness of the audiovisual industry in Zadar County and encourage the development of Croatian and European film industry.

T: +385 23 251 153
E: info@zadarfilmcommission.com
W: zadarfilmcommission.com

Zagreb Film Office
Established in 2019., The Zagreb Film Office is the first stop for all production needs in Zagreb and the region. City of Zagreb has proudly hosted sets for international productions like Hitman's Wife's Bodyguard, Strike Back, Emmy Award winner McMafia, Full Contact, Renegades, Diana, Oscar winner Sophie's Choice, Manifesto, Oscar winner Fiddler on the Roof and many more.

T: +385 1 5561 497
E: info@filmzagreb.hr
W: filmzagreb.hr