Filming of Croatian minority co-production Crossing begins in Pula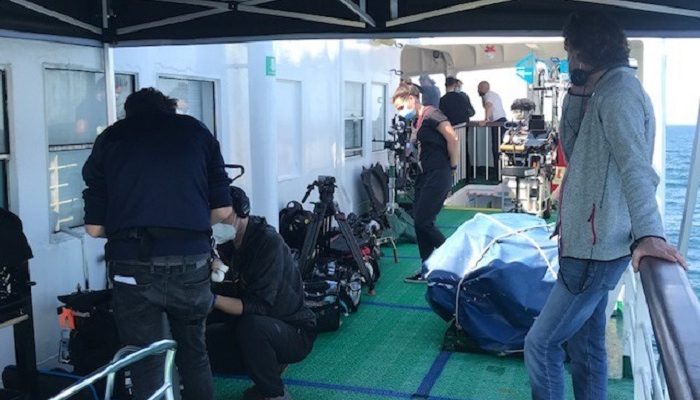 Filming of Croatian minority co-production Crossing begins in Pula
On 5th May, the filming of Croatian minority co-production Crossing, Dutch director Jacqueline Van Vugt's debut fiction feature kicks off in Pula. The film is a Dutch-Belgian-Croatian co-production, with Siniša Juričić (of Nukleus Film) as the Croatian co-producer.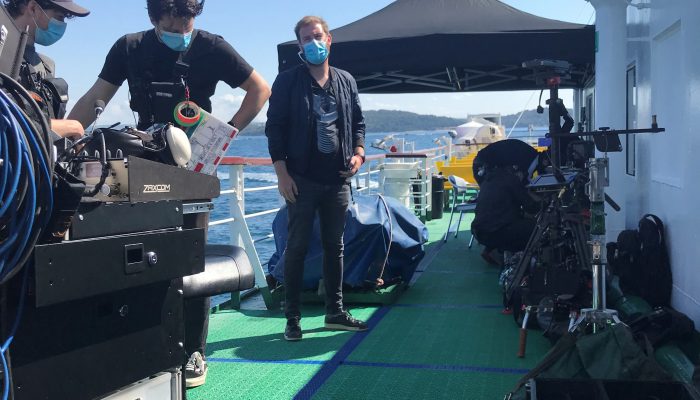 Three stories intertwine during a ferry boat crossing from Morocco to Spain, bound together by the fear of loss. Desperate, the protagonists struggle to find a way to reach each other, but their powerlessness leaves room for the inevitable.
Crossing, a Dutch-Belgian-Croatian co-production, is directed and written by Jacqueline Van Vugt, for whom this is a debut fiction feature. The film is produced by Germen Boelens (Revolver Films, the Netherlands) and Dries Phlypo (A Private View, Belgium), with Siniša Juričić as executive co-producer (Nukleus Film) and Gregor Meerman as the director of photography. The filming, which will take place in Croatia during 30 days, will involve a mostly local film crew, and apart from Pula will be done on locations in Rijeka, Zadar and Zagreb.
"The film is set in Morocco and Spain, but the filming will be done in Croatia, which is challenging in itself. Still, the experienced and well-prepared crew we will be working with in Croatia will make it that much easier. We had a good feeling about it when we did the location scouting, on two earlier visits. Of course, the situation with the coronavirus has affected the work process but, as always, we have adapted to all the demands of both the Dutch and Croatian epidemiological measures, ensuring maximum protection for the entire crew. We are currently filming in Pula, followed by Rijeka on 15th and 16th May, then heading off to Zadar and finally shooting in Zagreb last. Here in Pula we're filming the scenes on the ferry, so I hope no one gets seasick (laughter). As for the film's premiere? It is hard to predict, but I believe it will be sometime towards the end of next year. Of course, we're already looking forward to the Croatian premiere!" commented producer Germen Boelens.
"The cooperation on Crossing started after I met producer Germen Boelens at a workshop, which I attended with the project Young Tesla and Idea Pochers and Germen was there with Crossing. We immediately started talking about how we could help each other in the future. After Germen found out that the project could not be realized in Spain, he asked me if there was something we could do about it in Croatia, and here we are today, shooting the film. The filming is very challenging – there are even some new occupations on set. The crew gets tested every two days, the director remains in her so-called "bubble" along with only a handful of other people… We have made a great effort in terms of security, with the Netherlands Film Fund having provided financial support in that segment," Croatian co-producer Siniša Juričić points out, adding "about 85 percent of the film crew is from Croatia. There is, for instance, Ana Bulajić Črček as the makeup artist, Zorana Meić as the costume designer and Petar Strmečki as lighting designer… The film crew is mostly Croatian, while the cast hails from six countries. I should also point out that the Croatian Audiovisual Centre was very helpful in providing assistance with bringing over our lead actress from Morocco, which is currently a country without a visa or diplomatic system. In other words, their citizens are not allowed to leave the country. Out of 30 days of shooting, 19 are done on a ferry so I would also like to thank Jadrolinija for their assistance in helping us obtain the ship that we needed," concludes Juričić.
Crossing has received support from the Croatian Audiovisual Centre for Croatian minority co-production, as well as through the Filming in Croatia incentive programme.
Cover photographs: scenes from Crossing