Infinity Pool world premiere at Sundance Film Festival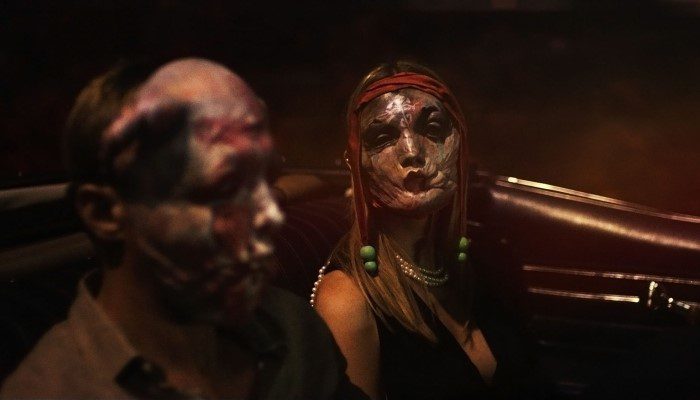 Infinity Pool world premiere at Sundance Film Festival
Brandon Cronenberg's fiction feature Infinity Pool, a Canadian-Hungarian-Croatian co-production (Croatian producer Anita Juka, 4Film), to have its world premiere at the Sundance Film Festival, held in Park City, Utah, 19th – 29th January 2023.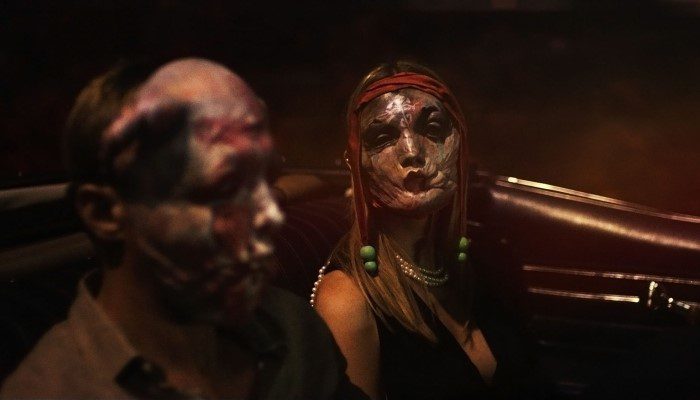 Since Sundance announced its line-up yesterday, congratulations have been pouring in from all across the globe. I haven't even had time to answer all these lovely messages, because I am on the set of the latest feature film directed by Ivona Juka. This is the crown of the most successful year for 4Film to date – two of our co-production titles, Butterfly Vision and Burning Days, premiered at the Cannes Film Festival, we collaborated with Universal Studio on the filming of 'The River Wild' in Croatia, and now we are proud to announce 'Infinity Pool' premiere at Sundance. The festival recognized the quality of our film and the ambition of the people behind it, and I believe that this is an indication that the new year ahead will be an even more successful one.

the film's Croatian co-producer Anita Juka
Infinity Pool will appear in Sundance's Midnight section, devoted to titles ranging from "horror flicks and wild comedies to chilling thrillers and works that defy any genre, which will keep you wide awake and on the edge of your seat".
Brandon Cronenberg's latest fiction feature was partly shot in Šibenik, Croatia. The production involved more than 75 film professionals from Croatia, including various unit heads. Croatian cast members included Zijad Gračić, Alan Katić, Amar Bukvić, Romina Tonković and Dunja Sepčić, as well as 400 extras.
Starring Alexander Skarsgård and Mia Goth, Infinity Pool follows writer James Foster suffering from writer's block as he tries to write his sophomore novel, while vacationing at an all-inclusive resort with his wife Em. A fatal accident at the resort reveals the perverse subculture of hedonistic tourism, senseless violence and surreal horrors.
Infinity Pool is a co-production between Canada, Croatia and Hungary, with producers Karen Ella Harnisch and Andrew Cividino (Film Forge), Noah Segal and Christina Piovesan (Elevation Pictures), Rob Cotterill and Anita Juka (4Film), together with associate producer Laura Sinovčić (4Film), and co-producers Daniel Kresmery and Jonathan Halperyn (Hero Squared). The film was supported by the Croatian Audiovisual Centre through the minority Croatian co-production scheme and the Filming in Croatia incentives programme.
The film rights have been bought by Focus Features, while US cinema distribution kicks off on 27th January 2023.
According to the media (Collider, The Guardian, The Playlist, Screen Daily…), Infinity Pool is one of the most eye-catching and highly anticipated titles of this year's Sundance, its official trailer released on Thursday, 8th December, already having more than 700,000 views.
Apart from Brandon Cronenberg's feature, the Sundance audience is in for treats such as William Oldroyd's thriller Elieen starring Anne Hathaway, Sophie Barthes' science-fiction romcom The Pod Generation featuring Emilia Clarke and Chiwetel Ejiofor, and documentaries about the lives of Michael J. Fox (Still: A Michael J. Fox Movie) and Brooke Shields (Pretty Baby: Brooke Shields). Cronenberg's previous feature Possessor screened at Sundance in 2020.
The Sundance Film Festival, one of the most important independent film events in the US, founded by Robert Redford in 1984, runs on site and online 19th – 29th January 2023. More details about the festival and its programme are available on its official website.
Cover photograph: a scene from Infinity Pool
(photograph property of: Neon)